panasonic

Charger for Panasonic 7.2-24V Power Tool Battery

Ask a question

In Stock

Usually ships within 48 hours (Mon. - Fri.)

You Save:

£23.97!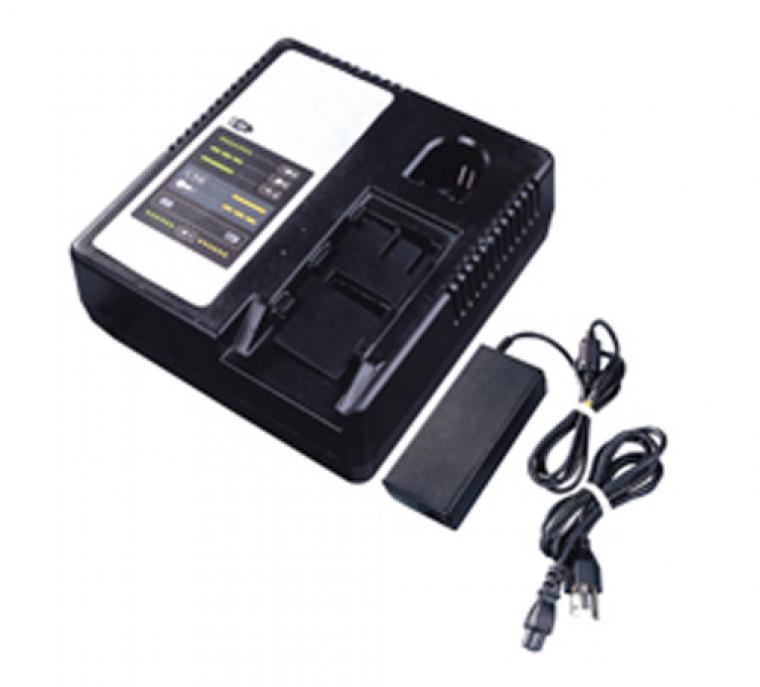 NEW Charger with Worldwide 110-240V AC Power Supply for PANASONIC 7.2V~24V Ni-CD and Ni-MH Batteries

Charges allPANASONIC

7.2V to 24V Slide type batteries




Battery Charger Output:

7.2 Volt to 24 Volt DC 1.5A

Battery Type:

Ni-Cd and Ni-Mh (not for Li-Ion batteries)

Automatic three stage mode: Pre-charge > Constant charge > Trickle charge



CHARGE TIMES:

Ni-Cd

Ni-Mh

Capacity (AH)

1.3AH

1.5AH

2.0AH

2.1AH

2.5AH

3.0AH

3.3AH

Time in Mins

52

60

80

84

100

120

132

Light Indicators:
PACK CHARGING (green light blinks)
FULLY CHARGED (green light steady)
FAULTY BATTERY or SHORT CIRCUIT (red light blinks once per second)
TEMPERATURE DELAY (red light steady and green light blinks

)




Charging Protection:
Built-in circuit protection to prevent overheating, short circuits, extended time charging and detection of damaged batteries.

The separate universal AC adaptor (power supply) can be used with world wide AC voltage of

100V~240V,

50~60Hz. It has an output of 36V DC 2Amp and is plugged into the battery charger unit.

AC Plug: AC plug converter for EU, AU.US,UK outlets.)


Condition:

New

Packing Contents:

Brand New Charger 1 pc (AC Adaptor with American Type Flat Pin Plug) (Battery is not included)

All brands, trademarks and registered trademarks are the property of their respective holders.